Directional Pad:
Old 3DS XL or New 3DS XL Directional Pads are an exact match so can serve as a viable Replacement. Due to the Indent in the Center and the less Smooth couture of the Plastic, this would be more preferred.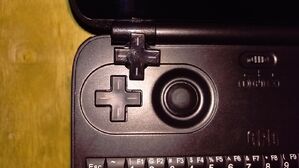 Joystick:
The 2nd Gen Vita Joysticks are a compatible match for the GPD Win. I have tried using a 1st Gen Vita Joystick, but when I tried using the Mouse, it just pulled down and Left. So only go with the 2nd Gen which only has 4 connections in the Ribbon Cable. There are 2 Versions of the Joysticks though. 1 version that is exactly the same as the Stock GPD Win, and there is one that matches the Vita Joystick. The 2nd one in my opinion is much better. Better Rotation, feels better, does not slip as much from your Thumb.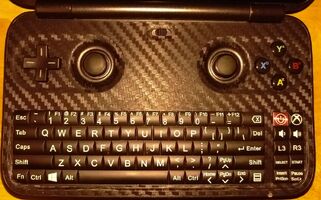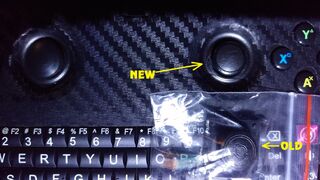 Other
So far, I have not found out about Replaceable Batteries, Buttons or Case Screws which is really important because after a few times of opening the Device, the Screw Heads can start to get Stripped becoming harder to remove and/or secure.
I would like to see if there is a possible Screen Replacement that accepts Note or Surface Pen Inputs for better accuracy.
Ad blocker interference detected!
Wikia is a free-to-use site that makes money from advertising. We have a modified experience for viewers using ad blockers

Wikia is not accessible if you've made further modifications. Remove the custom ad blocker rule(s) and the page will load as expected.